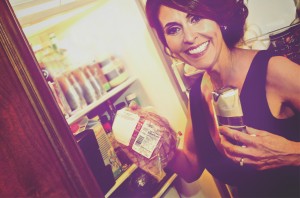 Who is Paula Hendricks?
Paula has been working in the medical field since high school when she discovered a personal desire to help others.  Being heavier as a child and teenager, Paula understood the emotions and anxiety teens felt about their bodies and how it could affect their overall self-esteem as they grew into adulthood.  She remembers trying many different diets growing up; some good, some not so good, because she didn't really understand nutrition or the right way to eat.   After taking nutrition, food science and biology courses in college, she did learn that both exercise and calorie restriction were important and she was able to maintain an ideal body weight throughout her twenties.
Paula's work experience during college includes a position in an internal medicine practice, a position in a community hospital pathology department, and management of a private medical practice. Her education includes a Bachelor's of Science Degree in Business, she is a certified nutrition and wellness consultant and a certified Medical Assistant.
Paula and her husband, Ed, started The Center for Weight Management practice in 1989, with two employees and a personal desire to teach others about health and wellness.  Prior to opening the practice, Paula and Ed attended seminars on starting a Bariatric practice and visited many Bariatric practices in the US and Canada.
For more than two decades, Paula has put her accumulated knowledge into a variety of essays on such things as what to eat, patient teaching manuals, recipes, and motivational tips.  She regularly attends annual seminars of the American Society of Bariatric Physicians, where she is an associate member.  She is also a member of the Nutrition and Metabolism Society which provides current nutritional science information, fosters research, and education.
Paula has a very active fitness life, which includes cardio workouts, strength training and flexibility exercises and is training for her Black Belt in Taekwondo – she is a recommended Black Belt.  She follows the Hendricks For Health eating style; an optimum protein, low-glycemic carbohydrate, essential fat diet. She loves to experiment with cooking, create healthy meals for her family, and share new ideas with the patients and staff. Paula and her husband believe you can never start a healthy lifestyle too late or early enough.  Their daughter, Mia, can attest to that.  As a teenager, Mia already has a broad palate for healthy food stays very active physically and is being challenged in college by trying to make healthy food choices.
Today, Paula manages the medical practice at their two locations, which has thousands of active patients, and over a dozen employees. She attributes much of the success of the practice to the staff. With their continued patient support, competency, and genuine concern for the individuals who join the program, Dr. Hendricks, Paula, and the entire staff strive to give the best possible care to patients so that all may reach their long-term health goals.