Visit Paragary's new restaurant, Hock Farm Craft and Provisions, in Mid-Town Sacramento.
We recently had lunch there,  loved it and it is Hendricks Approved!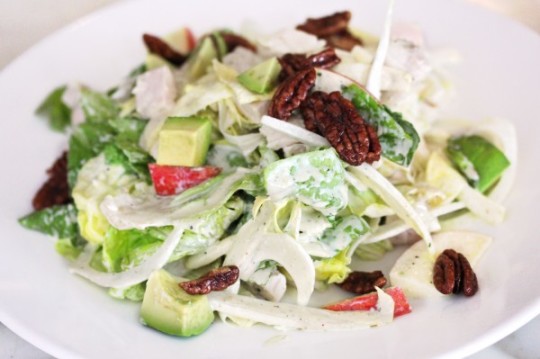 Here are five good reasons why it is important to eat protein every day and at every meal.
1.  Protein is not stored in your body. Our bodies require protein every day. Since the body cannot make or store protein, you must consume some every day. If you do not consume enough protein, your body will break down and burn muscle to compensate. You do not want this to happen because over time your muscles will atrophy – shrink – and fat cells will take over!
2.  Protein intake needs are different for everyone and it is important to consume the right amount for your body. Height, bone size, and activity levels determine each person's specific protein needs. Do you know what your daily minimum is?  A general rule: for each meal, consume enough protein that is about the size of the palm of your hand.
3.  Protein is what's for breakfast. During the night while sleeping, your body burns off whatever carbohydrates eaten during the day and then begins to burn stored fat. After several hours the body also begins to burn a small amount of muscle protein. To protect muscle from being burned so your body continues to burn fat, you must consume protein for breakfast, within one hour after you awake. If you have breakfast without protein and eat high sugar carbohydrates (cereal, fruit, bread, etc.), your body will stop fat burning, burn the carbohydrates instead and continue burning muscle – a bad combination!.
4.  Protein is a metabolism booster that affects mood, brain function, hormones, hunger and fullness. By keeping the carbohydrate grams absent or low enough at each meal, your blood sugars will remain more stable with protein and fat intake. When your body has a constant and even blood sugar level from eating protein and fat at every meal, your mood is stable, you feel fuller longer, your brain function is alert, and hormones stabilize. This will help you burn fat, keep you happy, and keep you smart and thinking clearly!
5.  Protein intake from animals will help you lose weight, for the long term. As the ultimate fat burner and muscle builder, animal protein intake is the magic bullet!  If it could move before it appeared on your plate, it is animal protein. Meats of all kinds, hard cheeses, high protein Greek yogurt, eggs, and high quality protein drinks are all good choices. Beans, lentils, soy, etc. arevegetable proteins and do not contain all the essential amino acids for efficient fat burning. Vegetable proteins also come with a bigger carbohydrate load, which is not effective for weight loss. Learn to love animal proteins for long-term weight control and good health.

LOCATION
Hock Farm Craft & Provisions
1415 L Street
Sacramento, CA 95814
Parking:
Valet Parking ($5/car): Monday-Friday lunch & dinner. Saturday dinner only.
Metered Street Parking (1hr limit): Monday-Saturday 8am-6pm
Underground Garage (cash only): Monday-Friday. Garage is located around the corner from Hock Farm on 14th Street.
HOURS
Restaurant
Monday-Thursday: 11am-9pm
Friday: 11am-10pm
Saturday: 5pm-10pm
Bar
Monday-Thursday: 11am-close
Friday: 11am-close
Saturday: 4pm-close
CONTACT
Phone: 916-440-8888
Email: hf@paragarys.com