Over 20 years in business, we have seen it all. Fad diets, fad workout trends, and miracle pills from the deep jungles of the Amazon. The reason why there's a new fad each year is because they do not work and cannot sustain your results. At Hendricks for Health, we have been practicing medicine and clinical research in the areas of weight management and obesity. We have perfected an approach that gives quick results and lasting success. Our data against other fad diets out there shows that we are twice as effective in getting you R-E-S-U-L-T-S.
In a recent blog post, we compared public information posted by a competitor against our own peer-reviewed and published results. Our patients lose 2 times as much weight at 26 and 40 weeks and over three times as much at one year- AND persists at 2 and 5 years!
---
Hendricks vs. Competitor Weight Loss (Averages)
| | | |
| --- | --- | --- |
| Progress at: | Medifast | Hendricks |
| 26 weeks | 17 pounds | 38 pounds |
| 40 weeks | 20 pounds | 41 pounds |
| 52 weeks | 10 pounds | 36 pounds |
| 2 years | No data | 29 pounds |
| 5 years | No data | 25 pounds |
The chart below represents 175  patients' results, male and female, at one year.  The patients' initial weights ranged from 142-520 pounds; some needed to lose as little as 10-15 pounds and some needed to 50, 100 pounds or more.
---
Getting started is as easy as 1-2-3! Here's what you can expect within your program: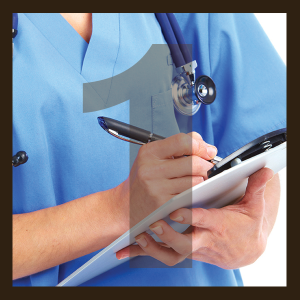 Step 1: Clinical Assessment
You will meet with one of our medical practitioners who will assess your medical history, health, EKG and complete lab work.  With this information, an individualized weight loss plan will be developed for you that will help your body quickly respond to weight loss, improve your energy, and get your started towards a healthier you.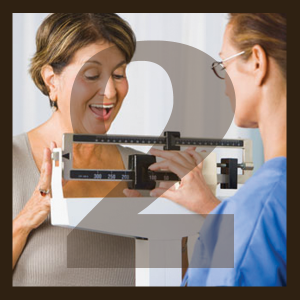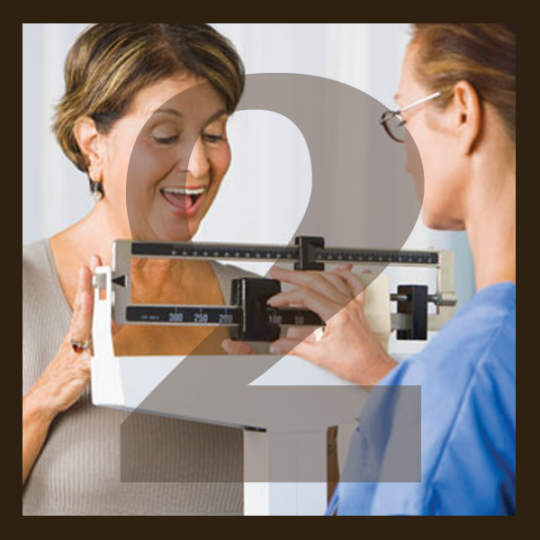 Step 2: Weight Loss
In this phase, you will be placed on a meal plan designed for your needs.  In the beginning, our broad range of meal replacements are delicious, nutritious tools containing high quality protein with a low sugar content to use in conjunction with your own foods so you can quickly lose those stubborn pounds.  Some of you may need extra help and because we are a full service medical center, we are able to prescribe anti-obesity medications to assist with your weight loss needs.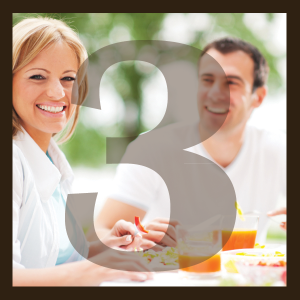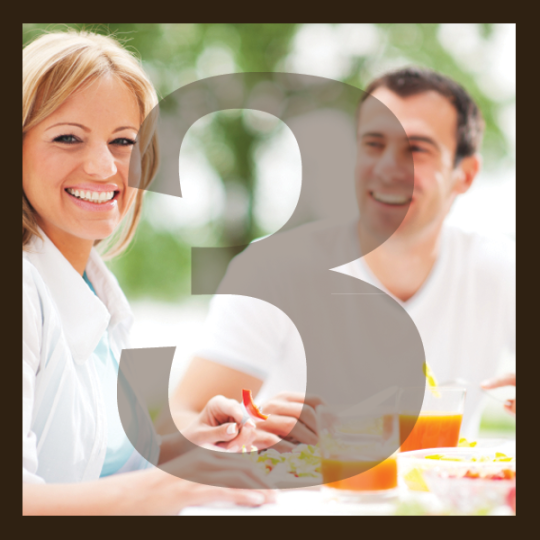 Step 3: Life-Long Weight & Health Maintenance
Our patients have a better than average long-term success rate because we work with them individually throughout their program.  As the weight quickly sheds, we consult on healthy eating choices for the home meals, eating out and on-the-road.  We provide patients with access to an expansive recipe library and educate them about nutritional vitamins and mineral supplements to improve the weight loss process and overall health.
---
But don't take our word for it. This is Piper's story.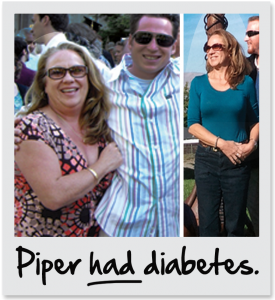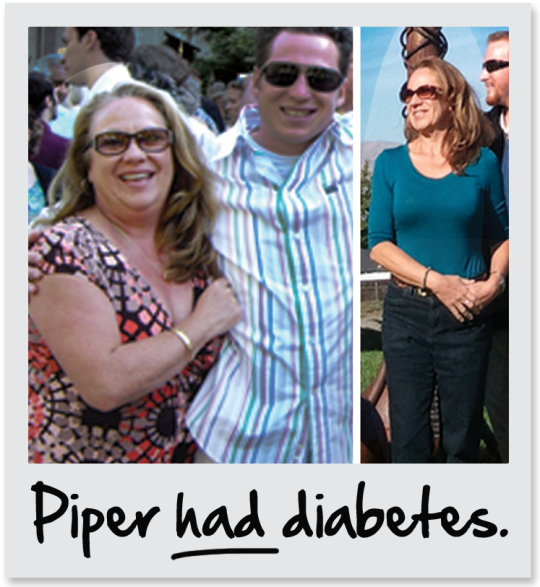 In October 2010, Piper made a decision- a decision that changed her life. Tired of taking medication for her diabetes, hypertension, and elevated cholesterol, she knew that if she lost weight, these conditions would improve and she would feel better. She called us for help.
Within 6 months, Piper dropped 50 pounds, reversed her Type 2 Diabetes, hypertension and elevated cholesterol, and no longer needs medications. She reduced her body fat to normal, uncovering her smaller person and restoring her self-confidence. Piper finally learned how to lose the weight and maintain it successfully.
Today, Piper is enjoying life and bike riding with her husband again. Eliminating diabetes was her ultimate goal but she received so much more by using our proven methods for life-long success.
Robert shares his story.
As an artist and father of three young children, Robert's schedule and work demands took a toll on his body. After Robert reached 30, his body also responded differently than when he was younger and his energy was not what it used to be. One day, he was editing a video he shot of himself painting a mural and he realized he no longer recognize the body that was before him on screen. That day, Robert took back control of his health and made the call to Hendricks for health. Today, Robert has reclaimed his youthful physique, can keep up with his children, is 35 lbs lighter, and is healthier than ever.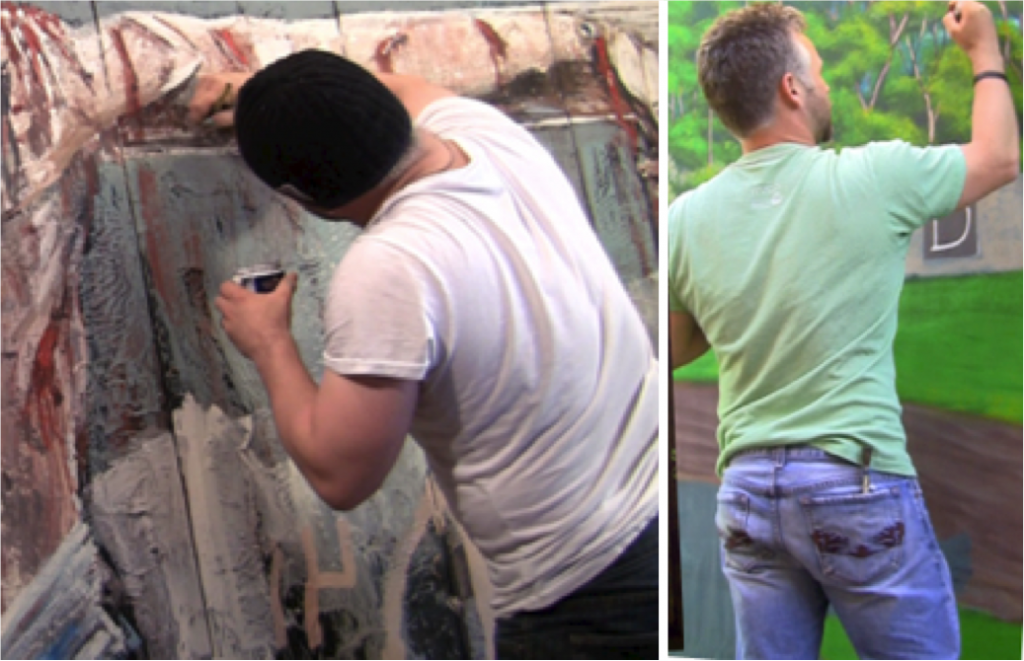 "Thank you for showing me how to improve myself – for me, my wife, and children!" – Robert
Need a little more inspiration? Look at Traci's amazing transformation!
Today, Traci has lost over 125 lbs, has kept it off for almost six years- and she is still going strong!


* Individual success varies depending on factors including age, weight, and length of diagnosis/condition.
---
So what are you waiting for? You have nothing to lose but weight itself! Three months from today, you'll be glad you made the decision to take back control of your life! Call Us at 916-773-1191 or Make An Appointment Today: