With over 30 years of experience in helping people achieve and sustain life-changing results, the Hendricks Method is a proven methodology we employ in our daily practice to help patients achieve their ideal weight goals.
A Proven Methodology that Beats the Next Competition
Why do our patients get results better than other "medi-weight loss" programs? Our patients do better because we offer a medical approach, add pharmacotherapy when warranted – a component that is omitted in the majority of competing program. As a matter of fact, our published patient results are better than any other results for a medical non-surgical obesity treatment program published in the peer-reviewed medical literature.
Our program combines low-sugar carbohydrate diets, lifestyle counseling, and pharmacotherapy. Patients who are treated in such programs have greater initial weight loss, greater improvements in other health issues such as diabetes and high blood pressure, and much better rates of long-term success. We compared our patient results against a competitor, such as Medifast, and the results show our patients have 2X the success rate.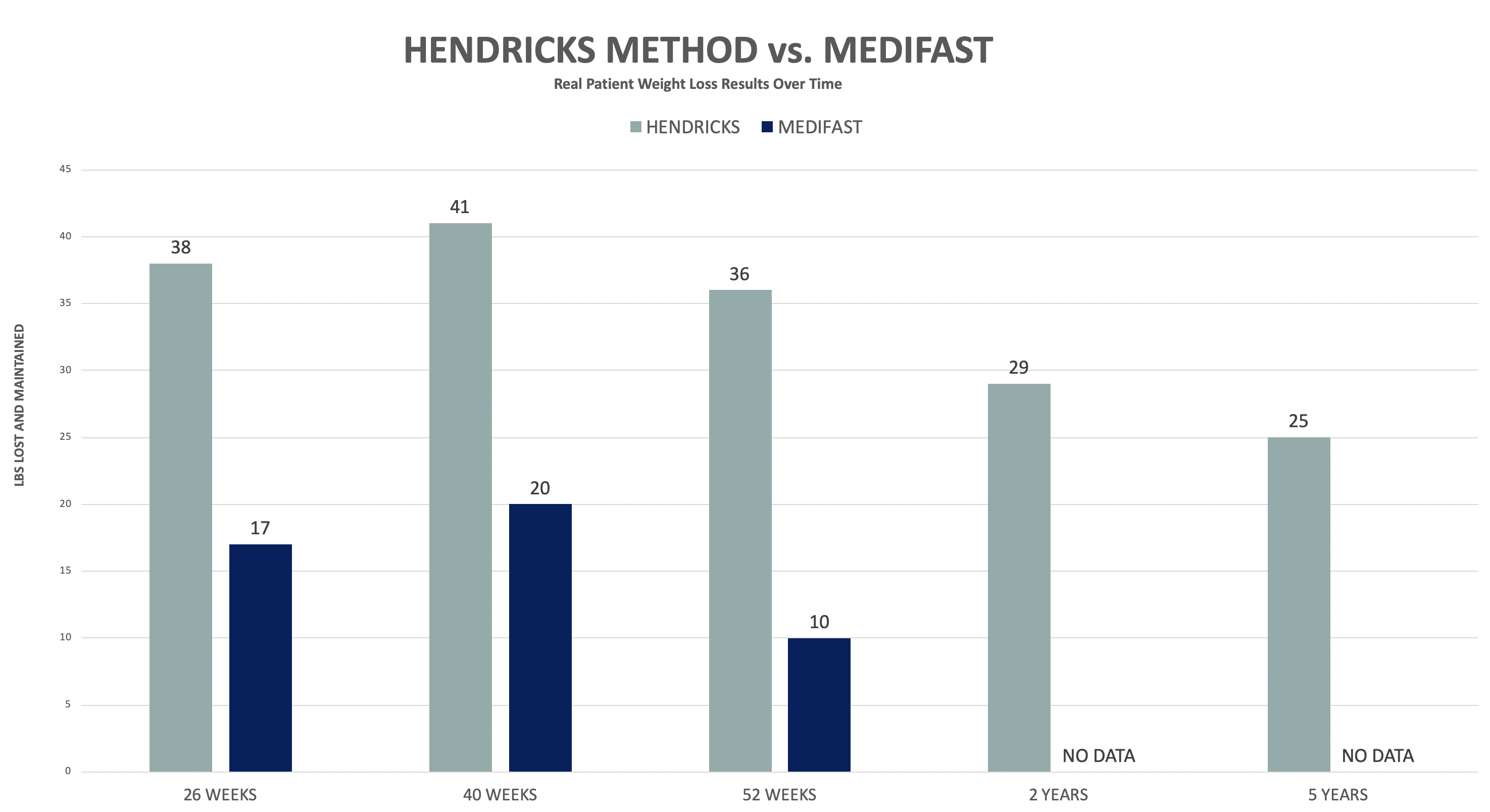 (Source of Medifast data from National Library of Medicine on recent studies on Medifast patients and their results.)