Skip the chips and dip, cookies, and other snacking pitfalls.  Make it simple this year with great-tasting and beautiful presentations for your holiday appetizers that are both healthy and full of flavor.  Your guests will love them and so with the host when you bring your beautiful dish to your next holiday event.  All the pictures below are shown on single appetizer plates.  I recommend using larger serving trays to make these appetizers for a small group or large crowd.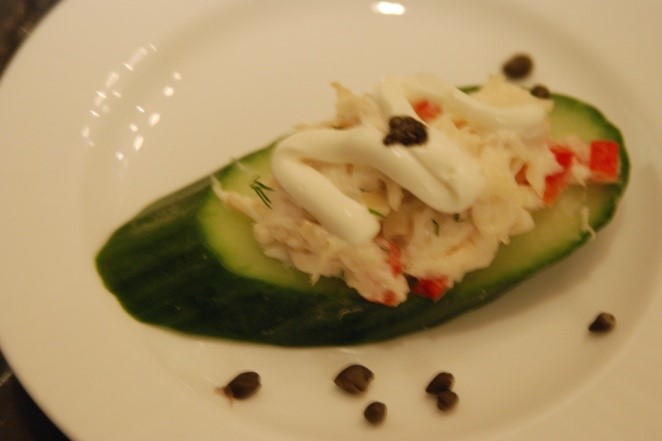 Cucumber Canapes – Top cucumbers with some fresh crabmeat (or imitation crab) that is tossed with a mixture of mayonnaise and Greek-style plain yogurt.  Add some salt, pepper and fresh dill weed.  Add a little mayonnaise-yogurt swirl to the finished product and sprinkle some capers around the plate.  Try fresh endive leaves instead of cucumbers if desired.
Prosciutto and Melon Tasters – Slice honeydew or other melon into small bite-size slivers and put on a plate.  Cut prosciutto into manageable bite-size pieces and layer on top of melon.  Sprinkle with some fresh shredded parmesan.  Delicious.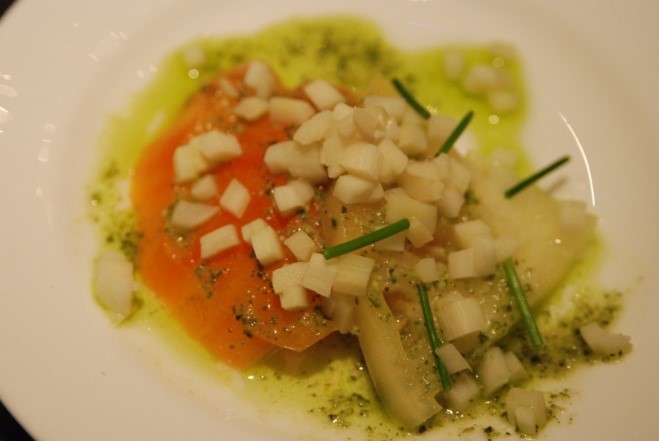 Tomato Slices and Chopped Cheese – Slice firm tomatoes into thin rounds; half each round.  Place on a plate.  Cut some hard gouda cheese into tiny bite-size pieces, or other firm cheese of your choice.  In separate bowl, mix olive oil, lemon juice and some Italian herb seasoning.  Drizzle over the tomato and cheese plate.  Top with some fresh chives.
Deli Plate – Buy a salami stick (look for a reduced-fat brand), peel off outer layer andcutinto thin slices.  Further cut the slices into little wedges and place the pieces on a plate.  Top with fresh parmesan wedges and add some mini deli pickles to the presentation.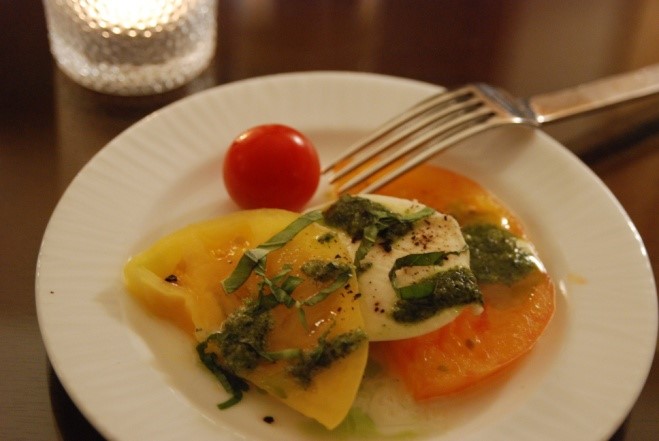 Caprese Salad – Such a simple, elegant appetizer!  Slice tomatoes, the best tasting you can find in the winter, and cut again in half.  In the deli section, buy either fresh cow or buffalo mozzarella.  Rinse the cheese and slice into small bite-sized rounds.  Layer an appetizer plate alternating with tomatoes and cheese.  Cut some fresh basil into small strips and sprinkle over tomatoes.  Drizzle some high quality olive oil over the dish, grind some fresh cracked pepper on top, and sprinkle some kosher or sea salt to finish.
Download at Appetizers
Leave a reply →